Welcome to the Dragon O force experiences. Meet The Force!
Our goal is to bring you the most dynamic superhero characters ever created Dragan O, Lady O soulmate Superhero and the worlds coolest villain you have ever seen the ICHNEUMON.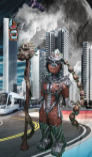 The greatest
mythological
tale ever told
Rodney Orlando styles AKA Dragon O is a gifted child genius who received his PHD in robotic engineering. The young Stiles is also a gifted athlete.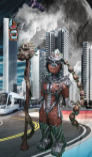 Welcome to the Dragon O Force Sound Tracks